On March 12, 2022, the JIS OPEN DAY event took place successfully with the direct presence of nearly 100 "passengers" including parents and students.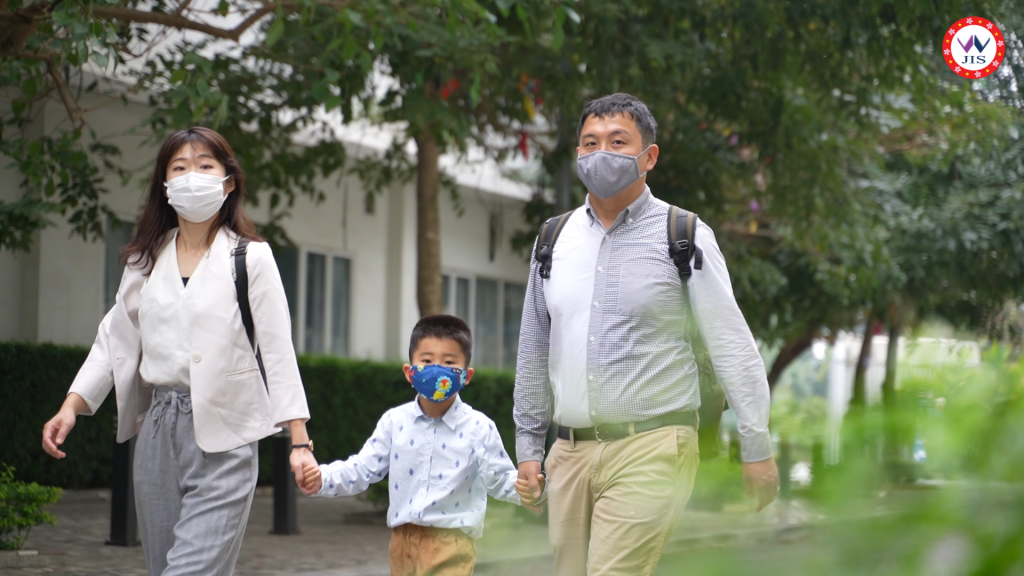 Right from 8:30 a.m., the Japan International School was filled with the laughter of children who were eagerly waiting with their parents for the JIS train to roll. In order to blend in with the extremely bustling atmosphere, the heat at the stage was increasingly exploding with special musical performances performed by the talented teachers and students of the Japan International School.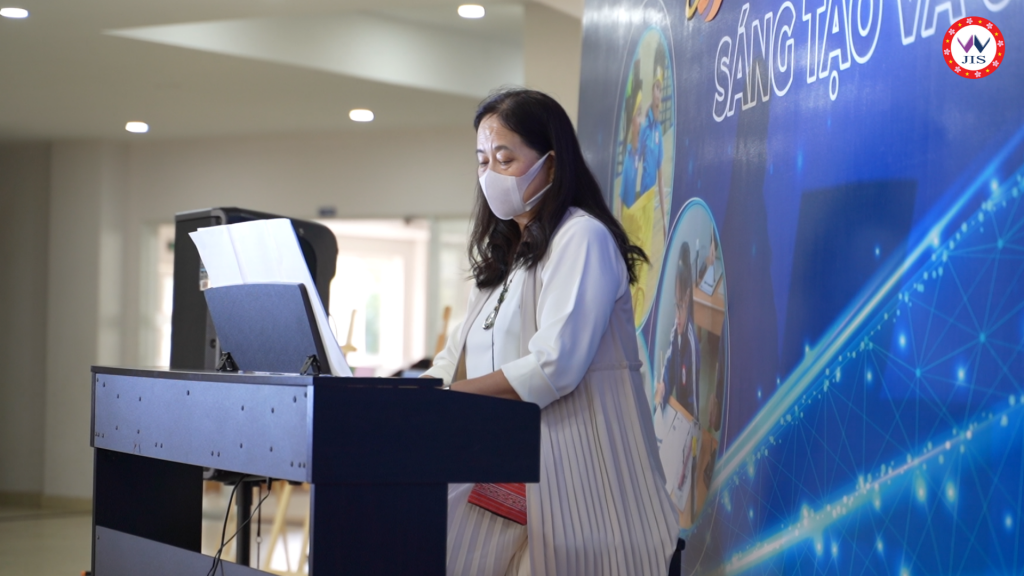 Participating in the JIS OPEN DAY event, the children are free to have fun and explore at the Experience Train Stations. The children were all delighted, "ohh" at the unique science experiment or attentively and focused as they hand-drawn flying calligraphy strokes under the dedicated guidance of Japanese teachers. In addition, young passengers can also test their foreign language skills with foreign teachers at JIS as well as participate in exciting and energetic outdoor activities.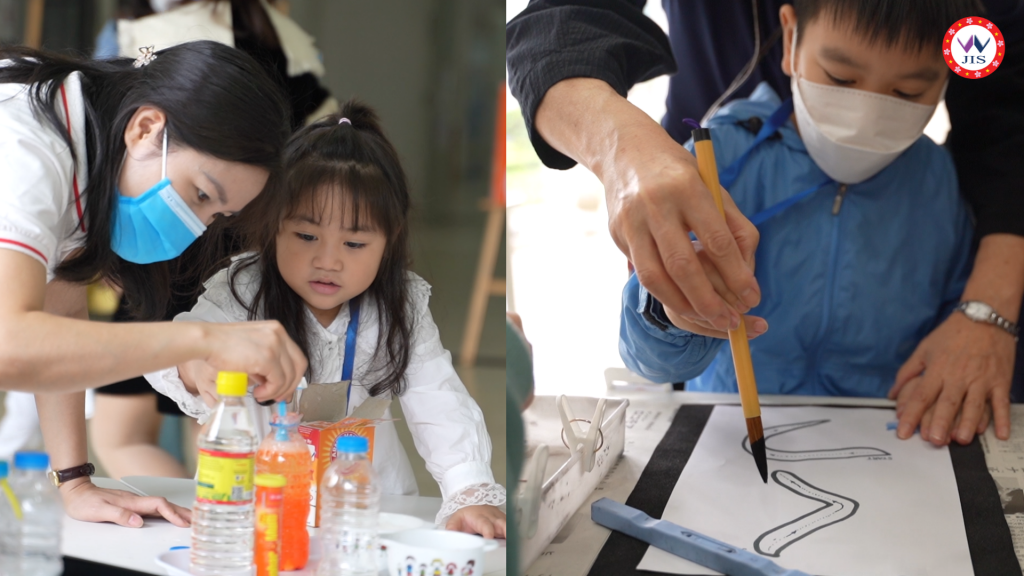 In particular, JIS OPEN DAY dedicated an Experience Station for preschool children to immerse themselves in a creative space with loads of fun and engaging activities such as crafting, STEAM, reading EHON stories… The children's faces showed bright smiles when they brought their own finished products as a souvenir. For parents, there is nothing happier than finding a school with an educational philosophy that matches their child's development orientation.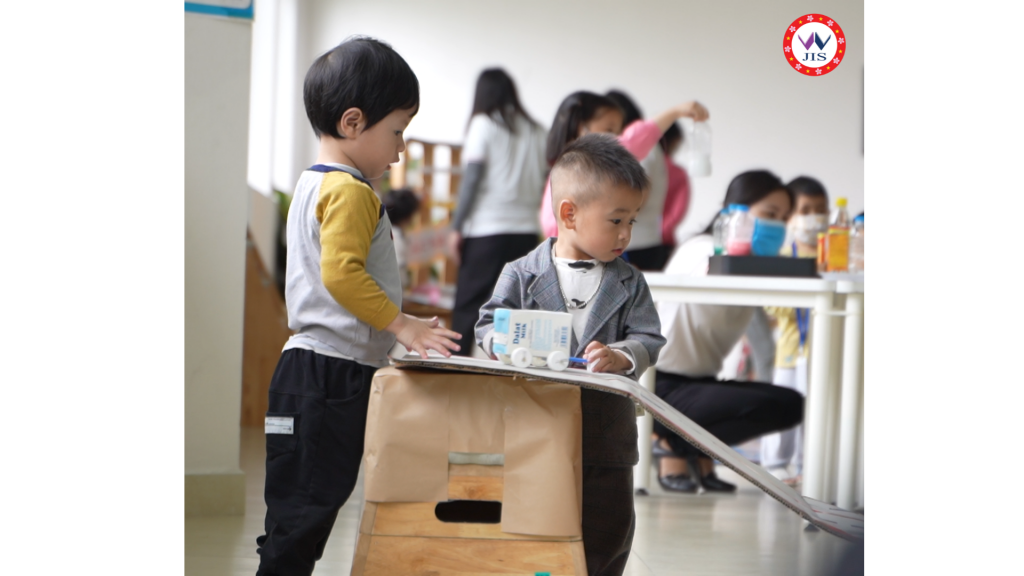 In addition, parents also participated in the Admissions Workshop to listen to specific sharing about the international education program and personalized student roadmap from the school's Board of Directors. It is a pleasure to receive a lot of questions and special attention from parents for the school. Therefore, Japan International School has made every effort to answer all questions and concerns with the desire to bring a lot of useful information to parents.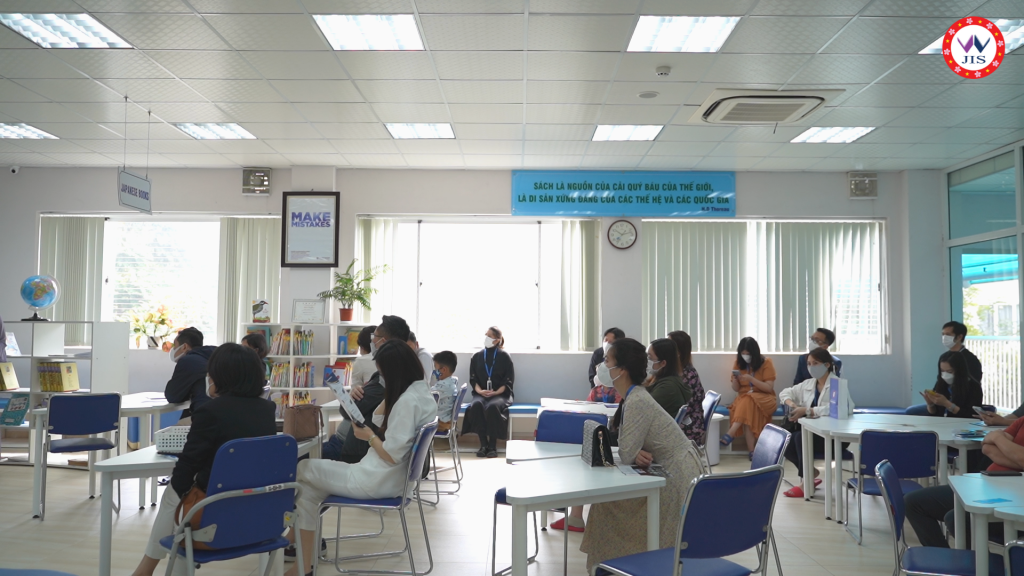 After going through many train stations, the laughter and admiration of the children still resounded when they visited the school campus and classrooms with their parents. From the large corridors hung full of works of art – the products of students studying at the Japan International School; to functional classrooms such as art, music, laboratories, STEM learning area, gym, four-season swimming pool… – where each child with different interests and potentials can freely develop themselves. desired body.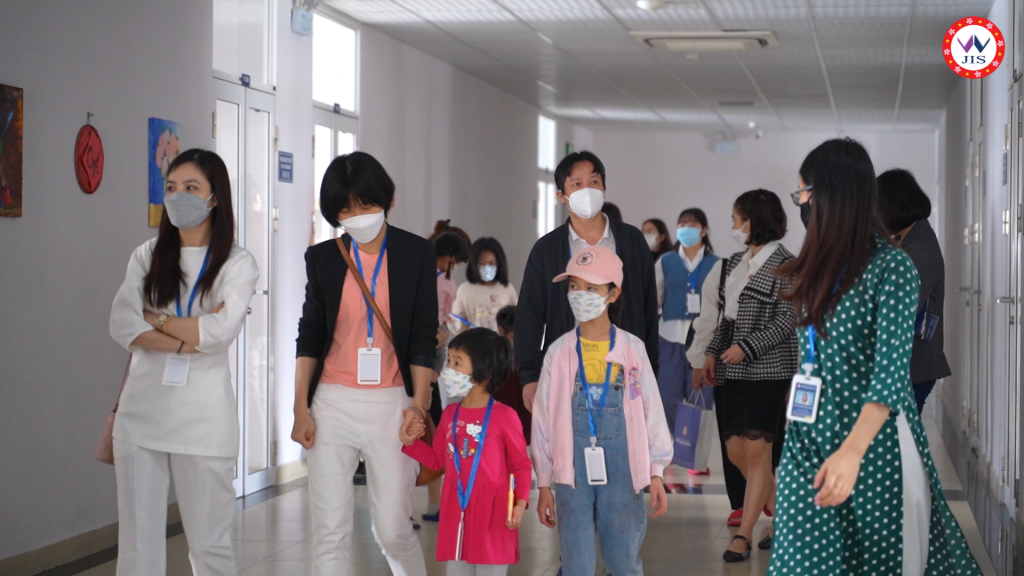 When the JIS train finally docked, the journey to the "Creativity and Dreams" domain is temporarily over. Thank you to the parents and children for creating an emotional day with JIS.. Japan International School hopes that the JIS train has brought parents and children useful information and worthwhile experiences. miss.
See you again at the upcoming JIS trains!
JAPAN INTERNATIONAL SCHOOL.