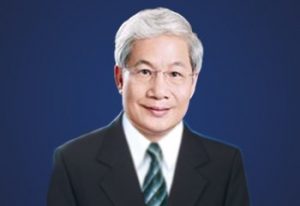 "The journey to wisdom" – this is our desire and goal at Japanese International School (JIS).
JIS educates students to become wiser – people with dignity, intelligence, morals and ethics, having the ability to control their own emotions, behavior and attitude; people with honesty, moderate lifestyle, doing good things for themselves and others, not only for the present but also for the future; having a strong will to overcome every obstacle and creating a new life by learning from the past and growing up, etc.
In one's lifetime, it is fortunate to have a good teacher at school, a good manager at work and a soulmate at home. At JIS, students are taught by qualified teachers from many countries like Japan, Vietnam, United Kingdom, Australia, etc. and the most important thing is that they are learning morality, discipline and manners that follow Japanese standards through daily activities at school. We are proud of our teachers who are from the land of cherry blossoms and famous for their dedication, discipline and everyday our teachers are sharing these qualities to other members of JIS to create a "learn-to-become-a-better-person" environment.
We do not guarantee every student will become a genius or an eminent figure when they graduate, but we do ensure that all of our students will listen to their heart and use their hands, their brain to make significant things. We understand that success comes from daily practice which starts from childhood. Those practices become habits that eventually build and shape one's characteristics and personality. Our core value is personality education and that will always be our ultimate goal. With good personality, having a broad knowledge and a good heart, our JIS students will understant best how to make their decisions, take actions to achieve the best results, contributing to the development of Vietnam and the world.
Dr. Dao Xuan Hoc
Chairman of the School Board