Announcement: The JIS train is back to continue the journey to bring parents and students to a very special experience festival at the Japan International School.
There are only 15 seats left before the train rolls off. Parents, hurry up and register to receive FREE boarding tickets, so that your children have the opportunity to discover the wonderful world of STEAM.
Participants: Parents and students at all levels from Kindergarten to High School.
Time: 8:30 a.m. – 11:30 a.m., Saturday, April 9, 2022.
Location: Japanese International School – 84A Nguyen Thanh Binh, Van Phuc, Ha Dong, Hanoi.
Register for free at: https://bit.ly/3CZe0Cn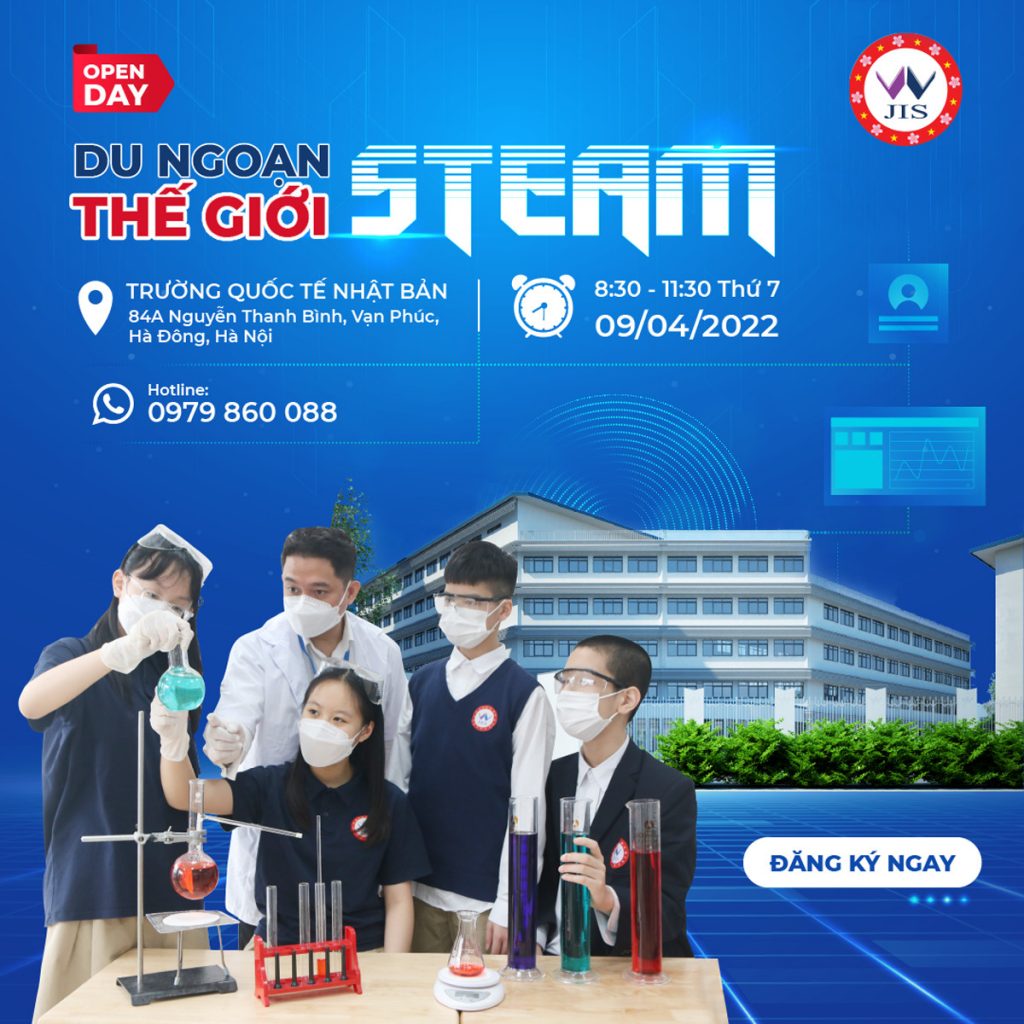 ————————-
Coming to the April Experience Train, young passengers will get:
Freely explore the world of STEAM at 7 Train Stations with interesting experiences: "CHILD SCIENTIST", "TECHNOLOGY CONNECTION", "KIDS ENGINEER", "KIDS ARTIST", "MATHETICS CARD", CREATIVE" and "FOREIGN LANGUAGE CARD".
Participate in "learning by playing" activities – sparking creativity, curiosity, and a passion for discovery.
At the same time, the JIS Train also brings parents to:
Workshop Station: To discuss directly with the JIS Board of Directors about the international education program for each grade level.
Counseling station on personalized training route for students: To discover their abilities and shape the future for their children.
A very unique tour of an international school with Japanese and Western characteristics at JIS.
JIS GIVES GIFTS to all "passengers on board":
Free 50% Admission Fee.
Free Voucher for tuition fees up to VND 10,000,000.
Donate JIS Uniform.
Along with many unique gifts "made by JISers".
Register now so you don't miss out on this special opportunity!
Registration link: https://bit.ly/3CZe0Cn
JAPAN INTERNATIONAL SCHOOL.