"Identify Emotions to Love Yourself".
That is the unique content that students in grades C4-1 experienced in today's SEL (Social & Emotional Learning) lesson. Through collective fun activities on the field, it helps the children's bodies to integrate with nature, develop their senses evenly, and thereby more easily open their hearts to teachers and friends. By calling out the names of the classmates in turn, all feelings of "low self-esteem" when being named were gradually erased and replaced by the voices and laughter of a cohesive team.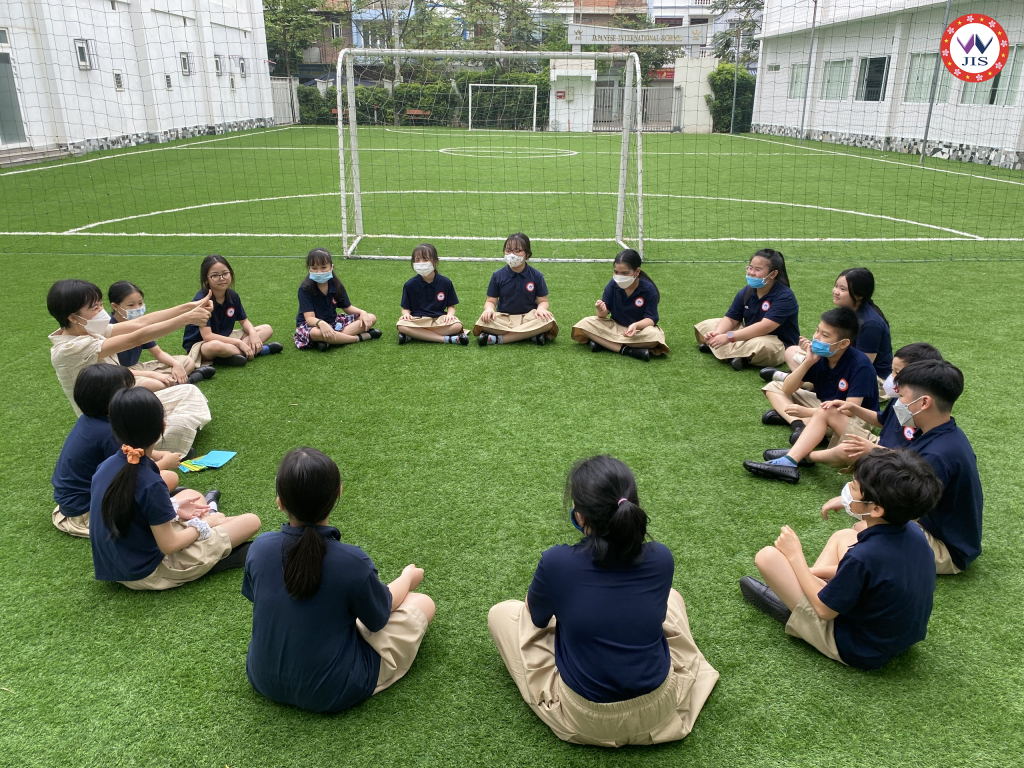 Lessons are designed with a variety of activities, flexibly interwoven to increase interest and focus for the little ones. Children can discuss their favorite body parts, listen to their sharing so that they can appreciate their bodies, love themselves and accept differences.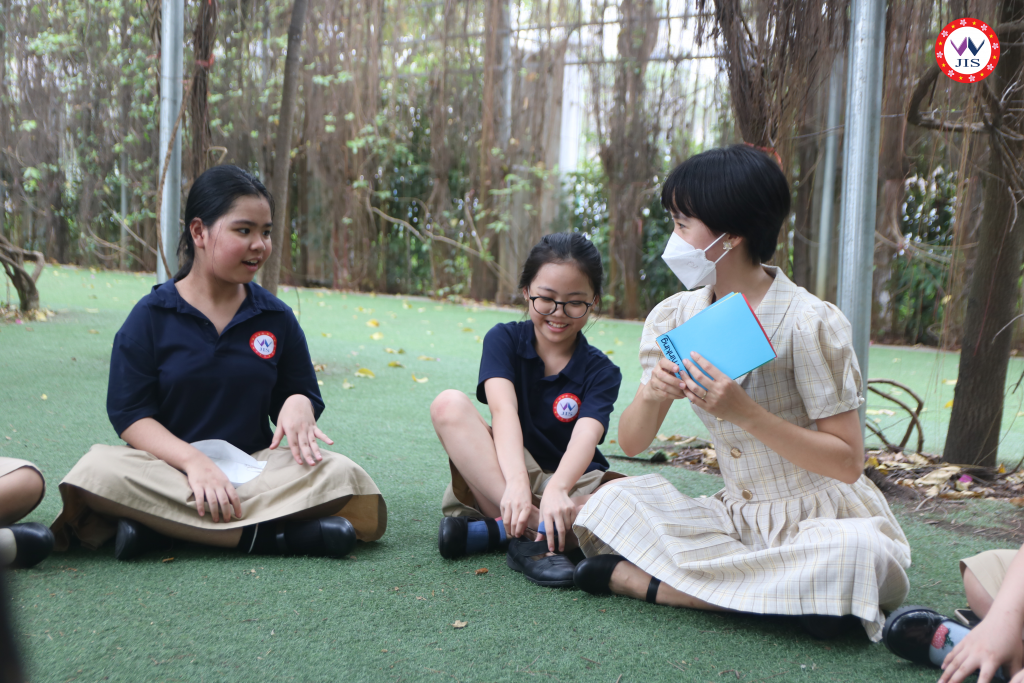 In particular, after spending a long time studying online, students easily form "negative" emotions. When students learn about emotions, they gradually understand their emotions better, in real situations, they know how to name their feelings, understand and empathize with other people's emotions, know how to properly release unpleasant emotions and cultivate positive ones.
Let's take a look back at the interesting moments of the class C4-1 students at JIS!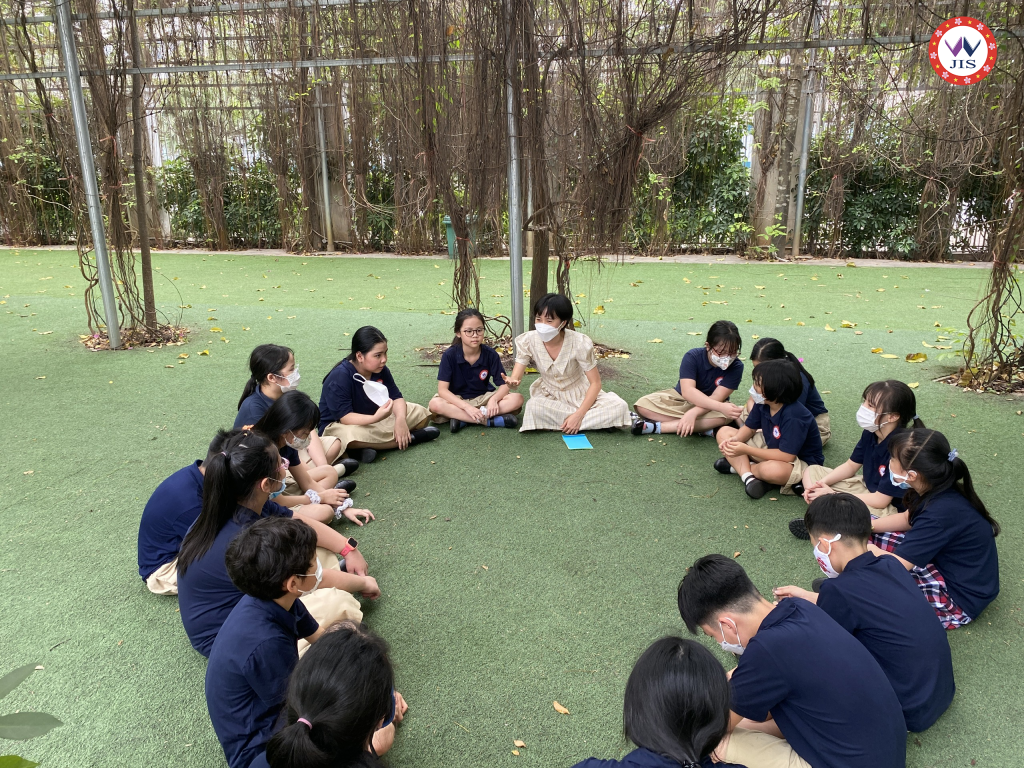 The SEL lesson in the School Psychology program designed for Elementary at JIS is a subject that provides the necessary knowledge and skills for students to understand and manage emotions, manage themselves, build and maintain Maintain positive relationships. Positive emotions, if built and nurtured on a daily basis, will help students grow up to be more confident and empathetic.
JAPAN INTERNATIONAL SCHOOL.