Today, April 9, 2022, one of the biggest events of the year – JIS OPEN DAY: "April Train – STEAM World Tour" took place successfully with the participation of nearly 100 quarters . parents and students .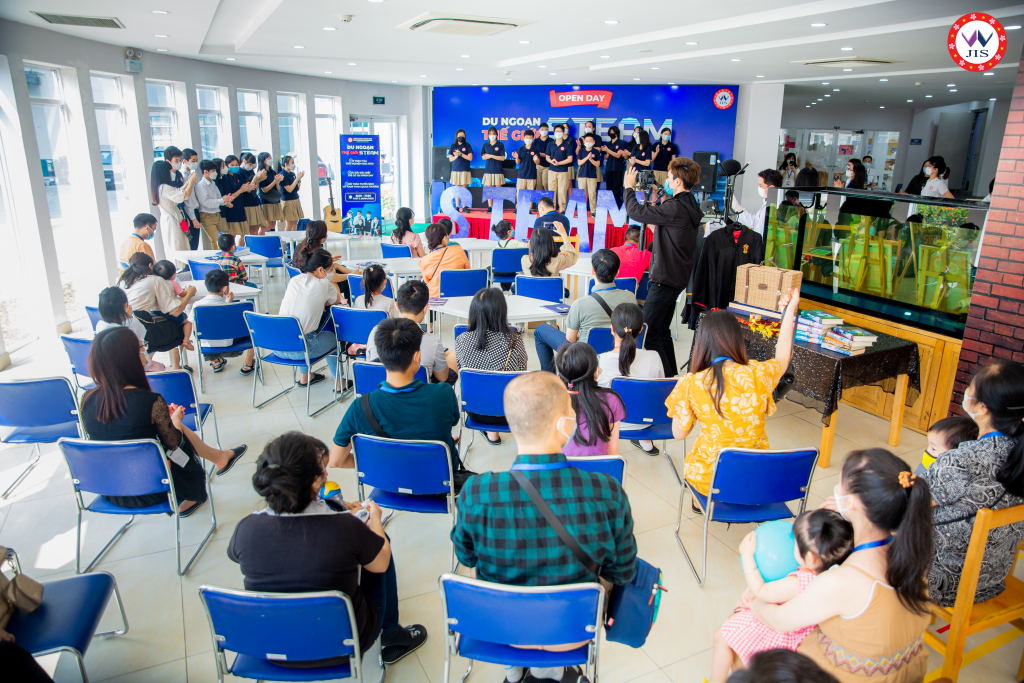 As soon as the first warm rays of the day knit through each canopy, it is also the time when the Japanese International School is filled with the sound of students talking and laughing. In particular, the grand opening with special musical performances from the talented team of teachers and students of JIS contributed to fanning the heat at the stage.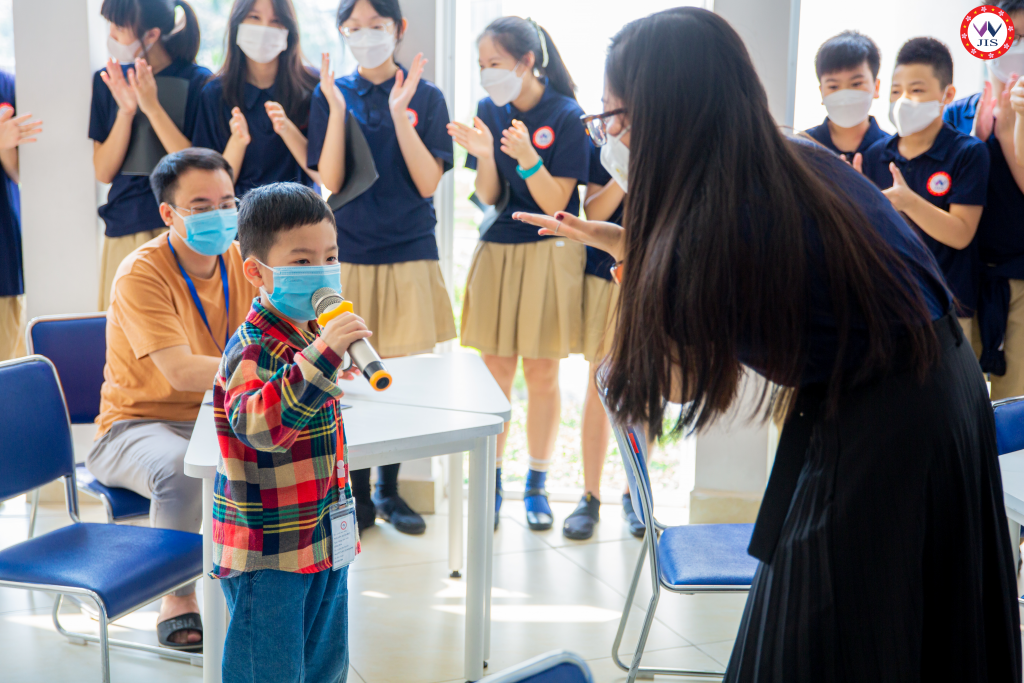 At this JIS OPEN DAY, the children were taken from surprise to surprise with countless activities that stimulated excitement and creativity such as: designing video games, practicing science experiments, sculpting. wood… The children get to know and explore the world of STEAM in the most intimate and unique way. In addition, the "child passengers" were also able to test their foreign language skills with foreign teachers at JIS with very natural dialogues and conversations.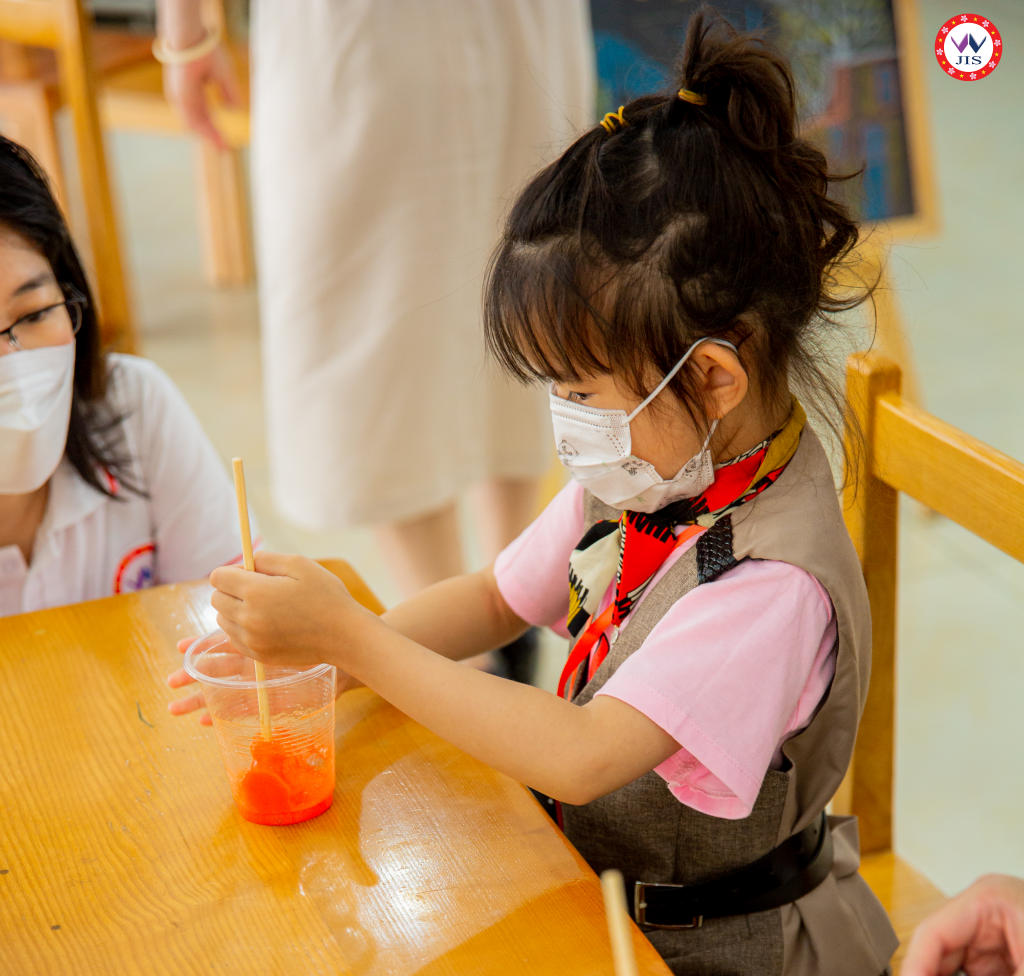 In particular, JIS OPEN DAY has dedicated an Experience Station for preschool-aged children to immerse themselves in a creative space with loads of fun and exciting activities such as crafting, small experiments with objects. Daily use… Following the journey of "child tourists" is the bright eyes of parents when witnessing their children experience in an international standard educational space, at a school that incubates personality and transmits them. inspiration for students.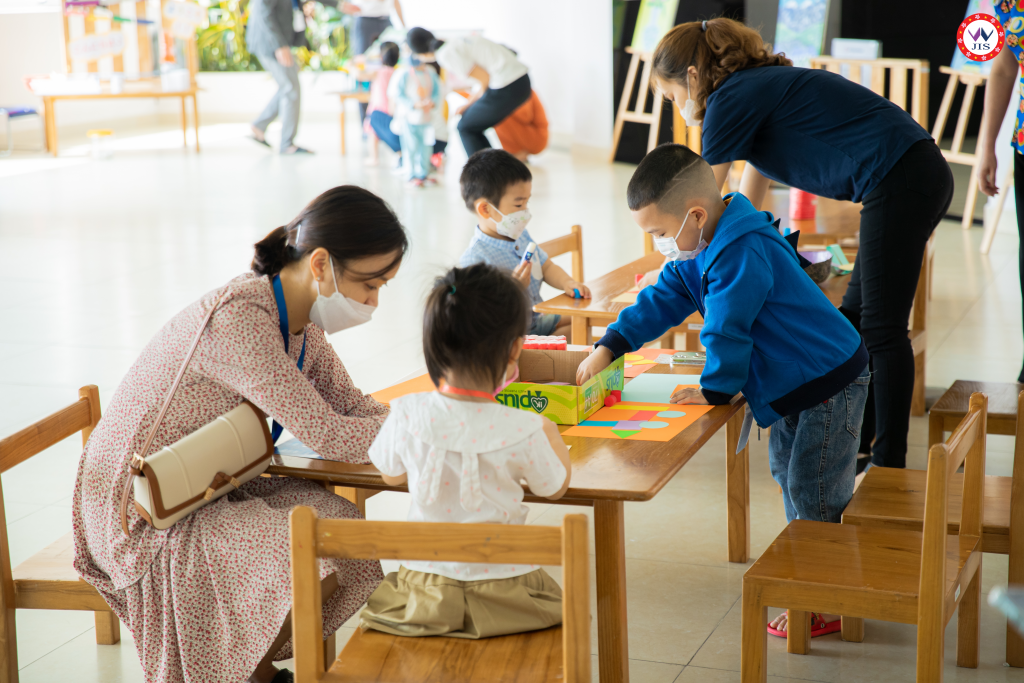 In addition, parents can participate in the Admissions Workshop to listen to the sharing of international education programs and personalized student roadmaps from the School Board of Directors; At the same time, directly visit the school campus and classrooms – where the children are trained in personality and intelligence as well as enjoy advanced educational methods.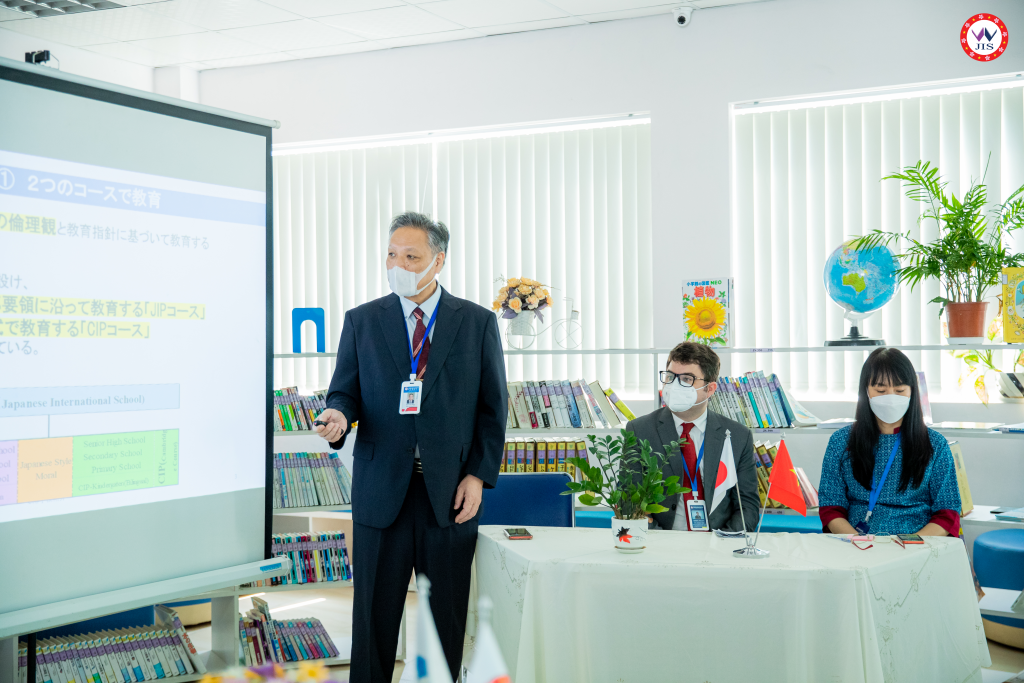 The journey to discover the world of STEAM has come to an end, but the fun and passionate memories of the children still live at JIS. Thank you to the parents and children for accompanying JIS to create a day full of emotions. The Japan International School hopes that the JIS train has brought parents and children useful information and memorable experiences.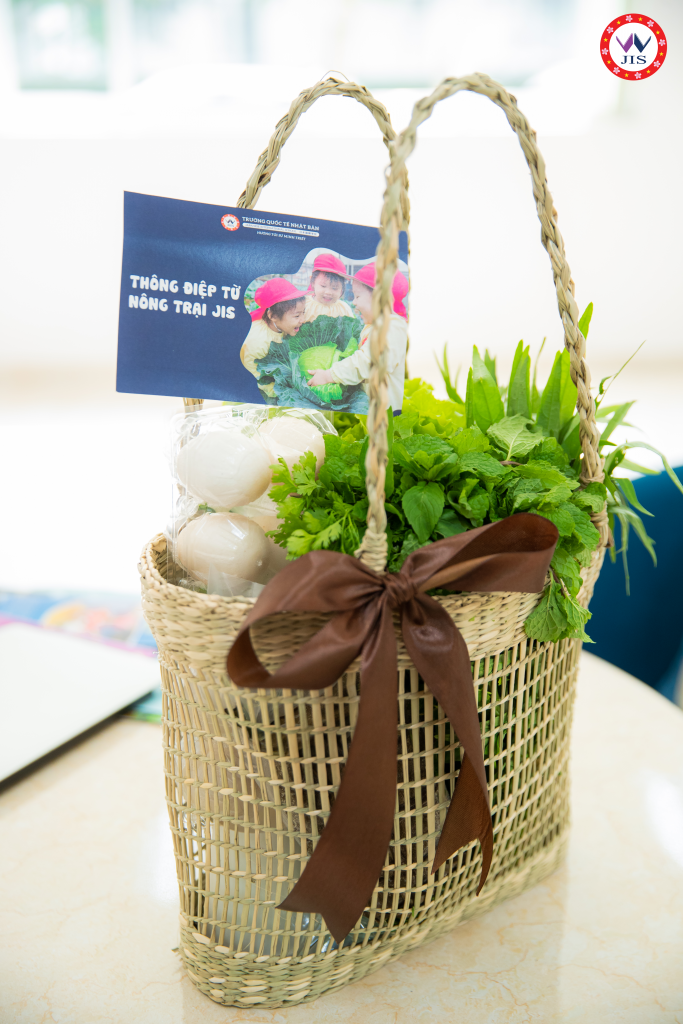 See you again parents and children at upcoming events at JIS!
JAPAN INTERNATIONAL SCHOOL.