Japan International School is pleased to announce the official results of the Checkpoint exam of JIS students who took the exam in April 2022.
JIS students have achieved very good results compared to the average level of students in the world taking this exam. In most subjects in all grades, JIS's average score is higher than the world average.
Through the process of studying hard, with the dedicated teaching of teachers and the enthusiastic support of parents, the children have achieved very high results in the Checkpoint exam. The results show that a lot of students got a perfect score of 6/6 , especially in Math class C9, up to 77.8% of students got good scores, 51.9% of students got perfect scores. The school has confidently let students study and take the IGCSE exam for 13 months, and then study and take the AS/A level.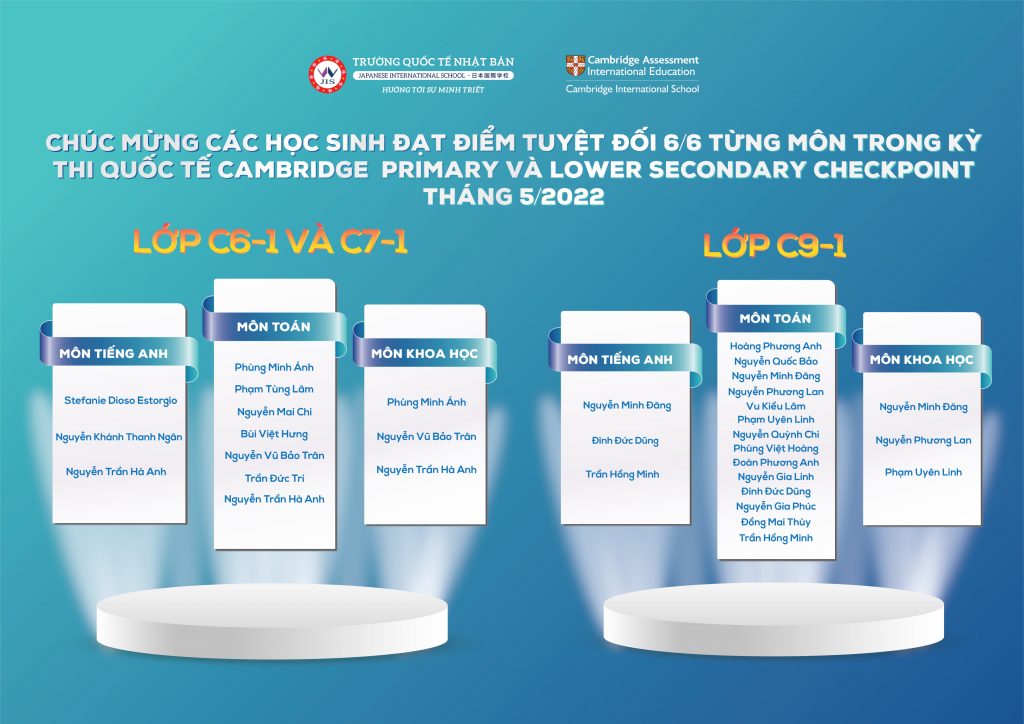 This result is a recognition of the continuous efforts of teachers and students of Japan International School. The school and teachers congratulate all students, congratulate them on passing an important journey, starting the new school year. every dream.